In October 2015 ,Anna Semioli a 22 year old Montclair State University student was struck by a vehicle on Rt. 46 in Little Falls, NJ. Semioli suffered life altering injuries due to the accident and has been in a coma ever since. Unico's past President Rich Orsini took up the cause and enlisted the chapters help to raise funds to defer her families enormous medical bills.
Within a very short time period, Rich organized a 50/50 fundraiser and with the help of the chapter raised in exces of $32,000 which was all donated directly to the Semioli family.
The below letter was received from the Semioli family in appreciation of the chapters efforts.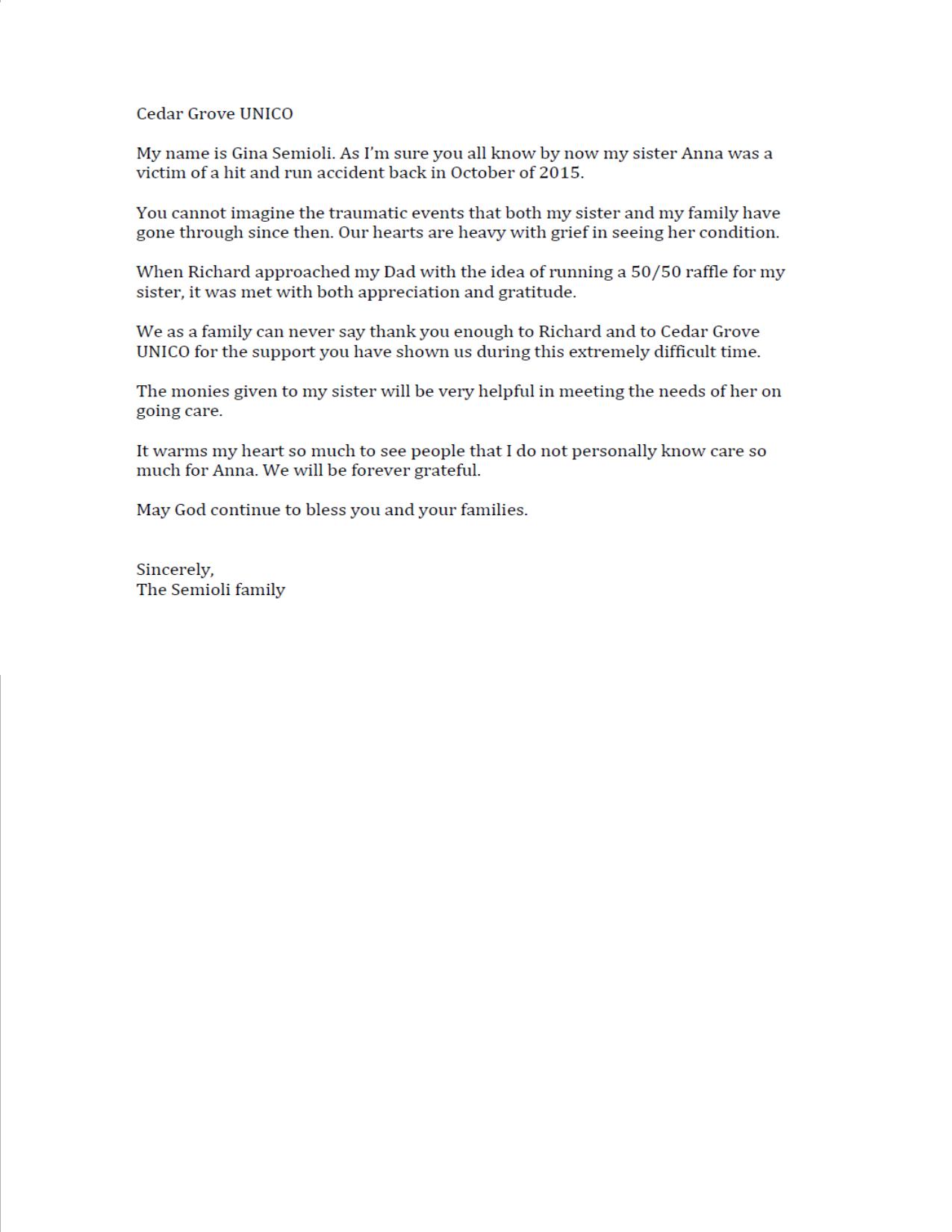 Categories: None
Comments are disabled.